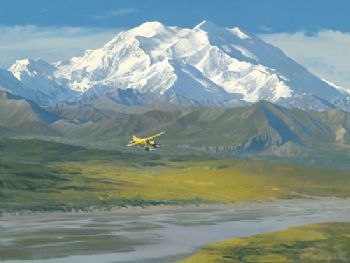 Since 1985, The Gallery in Palmer Alaska has been a popular spot for artwork, materials, and gifts in Alaska and beyond. We proudly stock our shop with a diverse array of pieces from artists known on both the local and national levels and include pieces from Kitty's Critters, Jim Shore, Disney, Big Sky Carvers and more. Our helpful staff is always on hand to make a recommendation or help find the perfect gift for a loved one. Here is a closer look at our art sales, consignment and custom framing services, and the exceptional service you can always expect from The Gallery in Palmer Alaska:
Art sales: Whether you need a new conversation piece for the office, a housewarming gift for a dear friend or a little something to mix things up with your own home décor, our wide selection of prints and paintings in Alaska is sure to include something that fits your unique tastes and style. We strive to include a little something for everyone in our shop.
Consignment: If you are looking for a convenient, effective and potentially lucrative way to sell your art, please get in touch with The Gallery in Palmer Alaska soon about our consignment services. We always appreciate the opportunity to help local artists make a name for themselves.
Custom framing: The Gallery in Palmer Alaska has been specializing in custom framing for over 35 years, and that experience and dedication is reflected in our work. We believe that custom work should be all about the customers' needs and wants, and are happy to work with you to find the right framing option.
When you visit The Gallery in Palmer Alaska, a whole new world of artistic possibilities open up to you. To learn more about us, please visit our shop, give us a call at 907-745-1420 or visit our Contact Us page.